Look Out for These 5 Common Signs of Air Conditioning Issues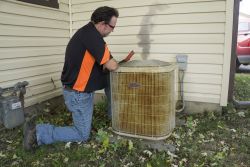 Air conditioning wear is unavoidable, meaning the need for air conditioning repairs is unavoidable. But while you can't get past the inevitable repairs, you can lower their cost by calling for them sooner rather than later.
To get a jump on your air conditioning repairs, just look for the signs of air conditioning issues so you know exactly when to schedule them. Not sure what those signs are? Not to worry: Just read our quick guide to learn five of the common signs of air conditioning issues.